Main Content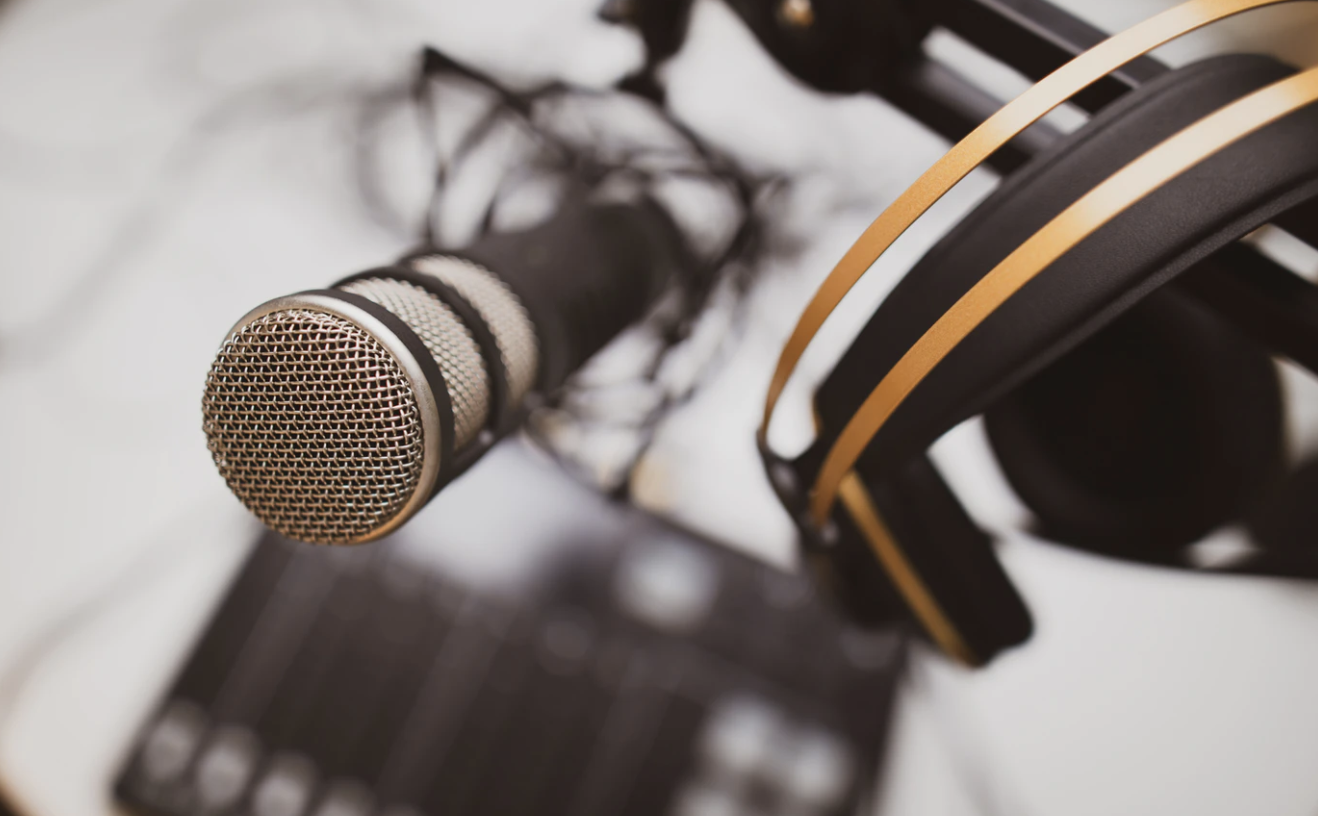 WFDD announced the winner of its Student Podcast Challenge, a project launched in response to the coronavirus pandemic that has gripped the country for the last several months. The news cycle has been dominated by Covid19-related stories, but according to Gabriel Maisonnave, "there was one voice that was constantly missing: that of youth."
Maisonnave manages Hive, WFDD's education program, which encompasses Radio Camp, Radio 101, and several other initiatives. "Students all across the country have seen their lives upended and have been forced to deal with a reality that even most grown-ups have been struggling to get a hold of," said Maisonnave. With Maisonnave leading the charge, WFDD launched a regional Student Podcast Challenge, and communicated with teachers in school districts throughout the Piedmont and High Country about the opportunity.
Maisonnave explains, "We wanted to hear from the youth of our community in an unfiltered, unedited way, so we put out a call for students everywhere to submit a piece of audio that, in their own way, would reflect how their lives have been changed because of the pandemic. There was only one rule: be creative."
WFDD received submissions of poems, original songs, spoken word pieces, and even movie reviews.
Maisonnave says that "every submission showed us something new about what it's been like being a young adult in a time of extreme uncertainty." After reviewing all the submissions, WFDD selected an original song as the winner. An Exercise In Patience was written and performed by Jessica Taylor, an 11th-grader at Weaver Academy in Greensboro, NC. According to Taylor, for her, quarantine was a chance to pause and reassess.
"This exercise in patience is almost driving me crazy. But at the same time, I'm realizing how I can take care of myself, and what I really need to be happy, and I feel almost blissful because there's not as much as normal on me," said Taylor.
While the past couple of months have had their ups and downs, the hope for better days is not lost on Taylor. "I don't want to be naive, because I know it's a huge problem and a really unprecedented situation, but the way that everyone has reacted to it, the way that our teachers have adapted and families have adapted and people are looking out for each other, I feel like we will be fine."
Excerpts from an interview with Taylor, as well as the full version of her original song, can be heard at WFDD's website, here: https://www.wfdd.org/story/covid-19-student-challenge-winner. WFDD has shared some of the other Podcast Challenge submissions on the same page.
88.5 WFDD, Public Radio for the Piedmont, is a broadcast service of Wake Forest University and is the only public radio station of its kind located in the Piedmont Triad. It broadcasts news, information, and public affairs programming covering the arts, people, and institutions in the area from its Winston-Salem studios. Hive is its multi-tiered education program. The state's charter NPR® member, 88.5 WFDD is the longest continuously-broadcasting public radio station in North Carolina. It serves 32 counties in the Piedmont and High Country of North Carolina and southwest Virginia.
Recent Posts
July 2, 2020

July 2, 2020

June 30, 2020