Main Content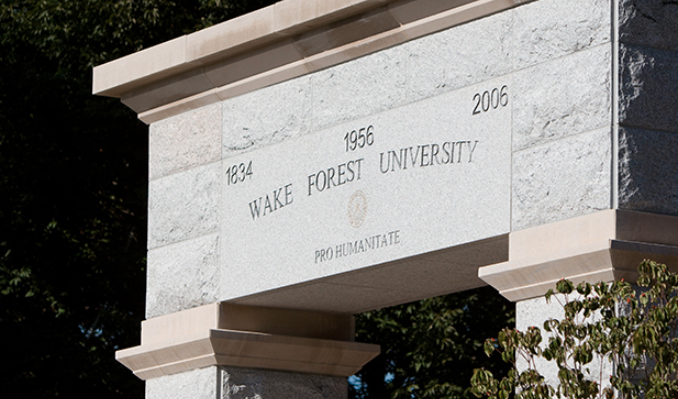 Over the past few years, Wake Forest University has been committed to acknowledging and understanding the role slavery played in its past. In 2016, Wake began taking a deep dive into its history, and in 2017 it joined Universities Studying Slavery (USS), a consortium of colleges and universities that are examining the role slavery played on their campuses. Out of that work came the Slavery, Race and Memory Project, for which a website was unveiled this summer.
"There are many universities that have, over the past couple of decades, begun grappling with their relationship and connections to slavery," said Kami Chavis, associate provost for academic initiatives and co-chair of the Steering Committee for the Project. "It's important to understand those relationships because they can and do have implications for today."
The Steering Committee has identified several core elements to this multi-year project, including:
Creating a lecture series to broaden awareness about topics related to the Project's mission.
Developing or enhancing courses that incorporate the role of slavery in higher education.
Supporting student and faculty research on related topics.
Examining how to transform some of Wake's traditions to better reflect a more comprehensive history.
"It is critical for this Project to be imbued with the principles of truth, integrity, legitimacy and transparency, around which we've agreed to work," said Chavis.
Visit the University news page to read more about "Understanding Wake Forest's history with slavery."
Recent Posts
September 23, 2020

September 23, 2020

September 22, 2020