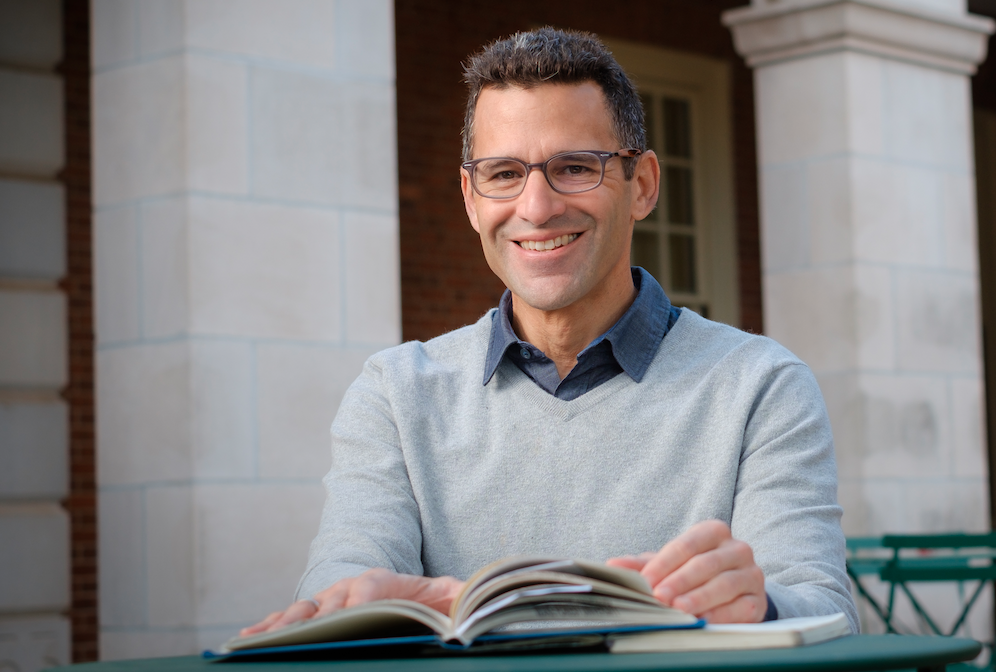 Dean Franco, Professor of English and Director of the Humanities Institute at Wake Forest University, has been awarded the new Winifred W. Palmer Professorship in Literature.
Arnold Palmer's Trust funded the professorship in memory of Palmer's late wife. Her passion for literature will be remembered through this generous gift.
Dean of the College Michele Gillespie chose Franco for his outstanding excellence within the English Department and his tireless pursuit of scholarship, mentorship and leadership.
"Dean Franco is a superb example of the consummate teacher-scholar at Wake Forest. He is a dedicated, demanding teacher; a senior scholar who has shaped his field of 20th century American Literature, and especially American Ethnic Studies; and deeply committed to the equity and wellbeing of our community and the broader community we live in," Gillespie said.
Franco, who joined the English Department in 2001, has served in a variety of roles, including associate chair from 2010 to 2016. His third book, "The Border and the Line: Race, Literature, and Los Angeles," was published in January; and he continues to draft, edit and peer review essays and journal submissions. He co-authored the Andrew W. Mellon Foundation grant for the Engaged Liberal Arts awarded in 2018. He serves as a noted scholar on panels and as a guest lecturer on topics involving race and literature. Most recently, he presented the lecture, "On Race, Scale and Literary History," at Indiana University Oct. 10.
Inside the classroom, Franco devotes his attention to his students, from their first year through graduation. His first-year seminars on such topics as "Inauthentic, Abnormal and Queer: Social Values in Art, Literature and Film," "The Sacred and Secular in Public Life," and "Uncertainty" have expanded the worldview for incoming students and provided an introduction to the Pro Humanitate motto that all Wake Forest students strive to achieve. He continues to mentor and guide English majors through their intellectual pursuits while also serving as the founding director for the Jewish Studies minor that began in 2014. Franco also contributes to the campus community through his role as the director of the Humanities Institute, which establishes programs and provides funding for University faculty in the humanities and other fields of study engaging in humanistic inquiry and scholarship.
Jessica Richard, chair of the English department, calls Franco an invaluable colleague and an exceptional contributor to the department, College and University.
"In his most recent book, Dean Franco examines 'how we all live in relational proximity to our neighbors,' and his commitment to understanding what divides and unites us is also the bedrock of his work at Wake Forest," Richard said. "From his role as a co-founder and current director of the Humanities Institute to his department leadership and his classroom teaching, Dean models how literary study enables us to connect across difference. We're thrilled to see his nationally recognized scholarship and his outstanding campus leadership and teaching recognized with this professorship."
Recent Posts
December 7, 2023

December 7, 2023

December 7, 2023