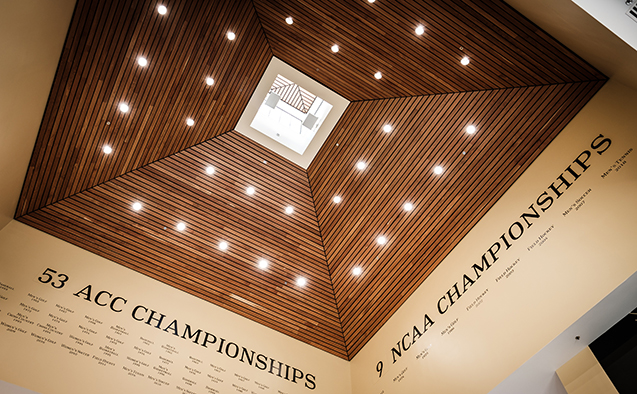 Faculty, staff and students are invited to attend the ribbon-cutting ceremony that will officially open the new Sutton Sports Performance Center and Shah Basketball Complex.
The event will be held at 1 p.m. on Friday, Sept. 13, outside of the front entrance of the Sutton Sports Performance Center.
Come join our coaches, student-athletes and generous alumni donors to celebrate our new facilities. The Spirit of the Old Gold and Black will be performing and a Demon Deacon sighting is likely. After the ribbon-cutting, members of the Wake Forest community can enjoy a self-guided tour before we cheer on our Old Gold and Black against the Tar Heels.
In the event of rain, the ceremony will be moved inside the Sutton Sports Performance Center.