Main Content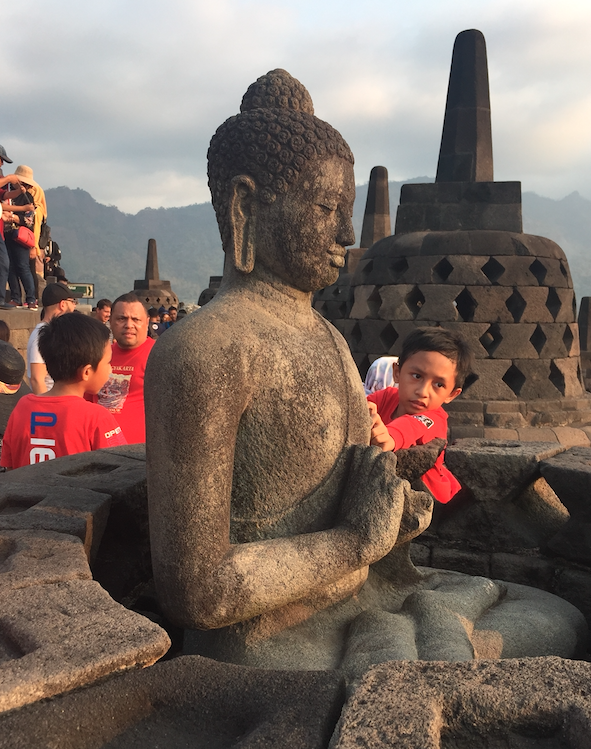 Three Wake Forest professors—Nelly van Doorn Harder (religion), Michaelle Browers (politics & international affairs) and Elizabeth Clendinning (music) –traveled to Indonesia with colleagues from five other North American institutions this summer to attend a series of interdisciplinary conferences from June 27 to July 6.
The three meetings were held at universities on the islands of Lombok and Java and focused on forms of transnational collaborations and their potential for building border-crossing networks relevant to teaching, research, activism, or other exchanges.
Academic highlights included exchanging interdisciplinary perspectives on shared topics of interest, breakout sessions with Indonesian graduate students, meeting with university presidents and other administrators, and discussions of possible future collaborations.
The conferences also provided opportunities for cultural exchange and new experiences, including experiencing local cuisine, traditional arts and architecture, and a visit to 9th century UNESCO world heritage site Borobudur. One of the highlights was an invitation to attend an evening performance of a famous Islamic pop band, a celebrated former actress who performed a rendition of the story of the life of the Prophet Muhammad, and a dance troop from Aceh.
Recent Posts
September 23, 2020

September 23, 2020

September 22, 2020