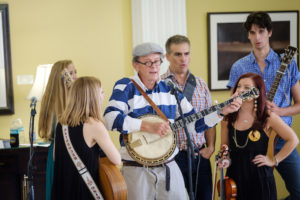 Old-time string band The Unbroken Circle will perform two shows at Wake Forest this week in support of The Shalom Project.
Each show will be at 7 p.m. on Feb. 8 and 9 in Kulynych Auditorium of the Byrum Welcome Center.
The shows will be open to the public. Donations offered during the shows by the local band will support the programs and initiatives of The Shalom Project, based in Winston-Salem.
The Unbroken Circle is a Wake Forest-based muti-generational band.
For more information, contact The Shalom Project.