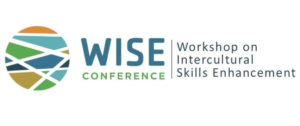 This is a guest post from the Center for Global Programs and Studies:
The Center for Global Programs and Studies encourages members of the Wake Forest community to attend WISE Conference 2019 on Feb. 14-15, at the Benton Convention Center in downtown Winston-Salem.
Wake Forest faculty, staff and students may attend at no cost when registering with their Wake Forest email address.
The full schedule and session descriptions are available on the WISE website.
Registration is open through Monday, Feb. 4. Wake Forest personnel planning to attend for only one day* should utilize one of the following discount codes:
Thursday, Feb. 14 ONLY — WISE19THUR
Friday, Feb. 15 ONLY — WISE19FRIDAY
*If already registered, you are encouraged to email wiseconference@nullwfu.edu to adjust your registration to reflect the day you can attend. We appreciate your cooperation in helping us be mindful of fixed cost and food waste.
WISE is the pioneering conference for faculty leaders, program coordinators, and administrators to develop the knowledge and skills needed to help students advance their intercultural skills and awareness during abroad experiences. Founded as the Workshop on Intercultural Skills Enhancement, WISE has grown into a nationally-recognized conference. With approximately 275 attendees, the opportunities to have in-depth conversations and network with colleagues is the norm, rather than the exception.
The conference features a number of Wake Forest faculty, staff, and student presenters, including the following sessions:
Supporting International Students: Understanding Cultural Barriers and Creating a Supportive Campus Network

with Kawana Neufville, Porshè Chiles, and Joshua Ziesel.

A World of Possibilities: Academic Library Partnerships for Intercultural Development

with

Joy Gambill and Hubert Womack.

Speak Easy: Script-Based Communicative Strategies for Non-Language Programs

with Rebecca Thomas.

Impacts of the Study Abroad Gender Gap on Intercultural Competency: Data and Ideas to Help Engage Men in Intercultural Learning

with Sean McGlynn.

BRIDGE the Gap: A Rubric for Facilitating Meaningful Connections Between International and Domestic Students

with Kara T. Rothberg.

Collaborative Excellence in Global Education

with Ashley Brookes and Marcia Crippen.

The Relationship Between Domestic Student Friendships and International Students' Social Outcomes at U.S. Universities

with Nelson Brunsting and two Wake Forest undergraduate students, Yueying He and Yihan Zheng.
Alta Mauro, formerly Wake Forest's director of Multicultural Affairs, will give the keynote address Thursday afternoon, Feb. 14. Mauro is the founding director of Spiritual Life & Intercultural Education at New York University Abu Dhabi, United Arab Emirates, where she leads institutional efforts related to diversity, equity, and inclusion, and the intercultural competence of students, staff, and faculty.
WISE 2019 also features Pre-Conference Workshops on February 13, for which paid registration is required. Topics include:
An Introduction to Designing Short-Term, Faculty-Led Study Abroad Programs with Michael Tyson from Wake Forest.

Inclusive Excellence: At Home and Abroad with Shayla Herndon-Edmunds, Porshè Chiles, and Kelia Hubbard from Wake Forest.

Putting the Horse before the Cart: Designing Effective Global Assessment Programs.

Participatory Techniques for Intercultural Competency Training.
Please contact wiseconference@nullwfu.edu or 336-758-5938 with any questions.
Categories: Events, Guest Post, Inside WFU
Tags: Alta Mauro, Ashley Brookes, Center for Global Programs and Studies, Hubert Womack, Joshua Ziesel, Joy Gambill, Kara T. Rothberg, Kawana Neufville, Kelia Hubbard, Marcia Crippen, Michael Tyson, Nelson Brunsting, Porshé Chiles, Rebecca Thomas, Sean McGlynn, Shayla Herndon-Edmunds, WISE Conference 2019, Yihan Zheng, Yueying He