Main Content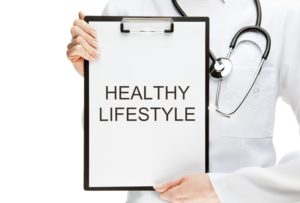 This is a guest post from the HELPS TLC program:
What is the HELPS TLC?
HELPS TLC is a medically directed, professionally supervised "Therapeutic Lifestyle Change" program designed to develop a healthy and active lifestyle utilizing exercise and education programs.
Our next group is starting soon, sign up today by emailing: grifel12@nullwfu.edu!
What will I receive?
Individualized assessments, therapies and follow-up. Entry physical activity levels are evaluated with exercise testing and computerized accelerometers. This information is used to determine and define the amount of physical activity you need to foster a healthy and active lifestyle.
Entry dietary intake is assessed through computer analyzed food records. Specific calorie, nutrient and food group changes are identified.
Supervised exercise sessions at our conveniently located monitored exercise facility. Located close to campus next to BB&T Field in the Health & Exercise Science Clinical Research Center.
Weekly small group sessions, held on campus in Worrell Professional Center.
These group sessions meet weekly here on campus in Worrell 1162 from 12:30-1:30 p.m. and teach behavioral strategies for the management of physical activity and eating. Cognitive (what and how much?) teaching is combined with psychological approaches to take the participant beyond the limits of "will power." Personal journals are used as a basis for program development, strategy monitoring and evaluation.
HELPS TLC Cost? The cost will be covered by Wake Forest University.
Recent Posts
September 18, 2020

September 18, 2020

September 17, 2020