Main Content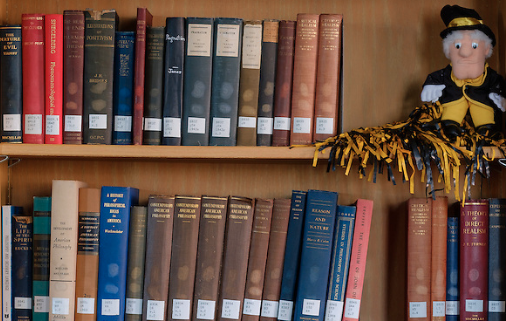 Coates, David. (Politics & International Affairs). Flawed Capitalism: The Anglo-American Condition and Its Resolution (Building Progressive Alternatives series). Agenda Publishing. May 2018.
Curtis, Michael Kent, J. Wilson Parker, William G. Ross, Davison M Douglas, & Paul Finkelman. (Law). Constitutional Law in Context, 4th ed. Carolina Academic Press. March 2018.
Hall, Mark A., David Orentlicher, Mary Anne Bobinski, Nicholas Bagley, & I. Glenn Cohen. (Law). Health Care Law and Ethics, 9th ed. (Aspen Casebook series). Wolters Kluwer. February 2018.
Hogan, Sarah. (English). Other Englands: Utopia, Capital, and Empire in an Age of Transition. Stanford University Press. May 2018.
Lee, Wei-chin. (Politics & International Affairs). Taiwan's Political Re-Alignment and Diplomatic Challenges (Politics and Development of Contemporary China series). Palgrave Macmillan. May 2018.
Recent Posts
June 3, 2020

June 2, 2020

June 2, 2020