This is a guest post from the Center for Global Programs and Studies:
The Center for Global Programs and Studies encourages members of the Wake Forest community to attend the 2018 Workshop on Intercultural Skills Enhancement, or WISE Conference, celebrating its 10th anniversary, Feb. 8-9. Wake Forest faculty, staff and students may attend at no cost, although registration is required.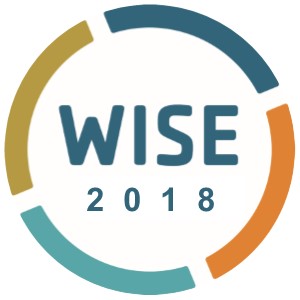 WISE is the pioneering conference for faculty leaders, program coordinators, and administrators to develop the knowledge and skills needed to help students advance their intercultural skills and awareness during abroad experiences.
Farzana Nayani, a nationally-recognized Diversity & Inclusion Specialist and Intercultural Trainer, will present the keynote address on Thursday morning. Nayani, who has extensive experience working with academic institutions, Fortune 500 companies and non-profit organizations, will speak on Being Inclusive: Creating an Environment Where Authentic Selves Thrive.
The conference features a number of Wake Forest faculty, staff, and student presenters, including the following sessions:
Bridging the Communication Gap: Script-Based Language and Culture for Non-Language Programs with Rebecca Thomas
Inclusive Excellence: Including the On-site Team with Jessica Francis and Shayla Herndon-Edmonds
International Student Adjustment to U.S. Universities: The Role of Intercultural Skills with Nelson Brunsting, and student presenters Megan Mischinski, Frank Fang, and Wenjin Wu
The full schedule and session descriptions are available on the WISE website.
Registration is open through Jan. 27. WISE 2018 will be held at the Marriott Hotel in downtown Winston-Salem, located at 425 North Cherry Street.
WISE 2018 also features pre-conference workshops on February 7. Topics include Mindfulness & Intercultural Teaching and Learning, and Global Service-Learning Pedagogy and Partnerships. Paid registration is required.
Please contact wiseconference@nullwfu.edu or 336-758-5938 with any questions.