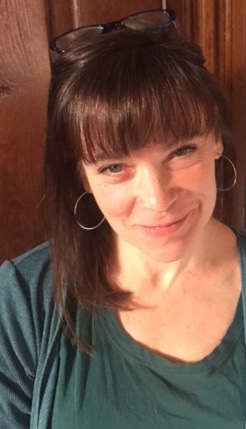 The world's first academic conference dedicated solely to musical icon Prince will feature a presentation by Jenny Pyke, assistant teaching professor of English.
Pyke's presentation is entitled 'Take Me with You': Prince and the Musical Space of Female Sexual Desire." It will be part of the three-day conference May 24-26 at the University of Salford in Manchester, England.
The university's School of Arts and Media is hosting "Purple Reign: An Interdisciplinary Conference on the Life and Legacy of Prince." The university's partner in the event is the Department of Recording Industry at Middle Tennessee State University in Murfreesboro.
Sixty academics from around the world are expected to discuss the lasting impact Prince has had on popular culture. Also, Dez Dickerson, who sang backing vocals and played guitar in Prince's original band, The Revolution, will also speak at the conference.
"This talk will look at the way many music journalists commemorated sexuality itself in remembering Prince after his death, from personal awakenings to cultural reverberations," according to Pyke.
A selection of the lectures, panel discussions and presentations will be available to watch during the event via the University's YouTube channel.
For more information on the conference, visit this site.
Recent Posts
May 20, 2022

May 18, 2022

May 18, 2022