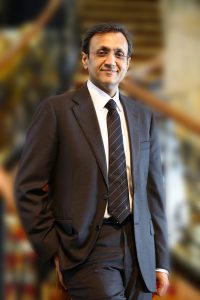 Anil Rai Gupta, chairman and managing director of Havells India, will offer the Wake Forest University School of Business graduate hooding ceremony keynote address on Sunday, May 14.  Gupta is an alumnus of the School of Business.
The ceremony will begin at 11 a.m. in Wait Chapel.
Havells is one of the largest makers of industrial and household electrical products in India. Gupta took the company global in 2007 with the purchase of Sylvania in Europe and South America, one of the biggest overseas acquisitions by an Indian company.
More details are available here.