Main Content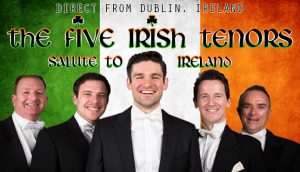 This is a guest post from the Athletic Department and the Coliseum:
The Wake Forest University Athletic Department and the LJVM Coliseum is proud to present The Five Irish Tenors direct from Dublin, Ireland on Tuesday, March 21st (7:00 p.m.) at the LJVM Coliseum. Wake Forest University faculty, staff and students can purchase a select number of tickets at a discounted rate of $25 by entering the promo code WFUTENORS on the Ticketmaster website.
To purchase tickets, visit http://bit.ly/2gJw77g and enter the promo code WFUTENORS.   Please contact the LJVM Coliseum at 336-758-2410 with any questions.
Recent Posts
June 3, 2020

June 2, 2020

June 2, 2020