Main Content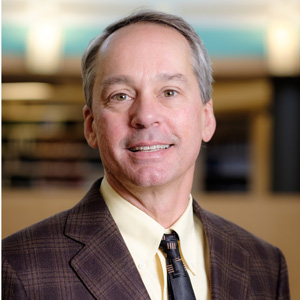 This is a guest post from the School of Law:
Wake Forest Law Professor Mark Hall, the director of the law school's Health Law and Policy Program, has been appointed as the only Nonresident Senior Fellow in the Center for Health Policy at the Brookings Institution, part of the Washington, D.C.-based think tank's Economic Studies research program.
"At great law schools, faculty work to solve some of society's most vexing problems. The Brookings Institution has recognized Mark Hall as a major contributor in his fields of expertise," Professor Hall's appointment letter states.
The Brookings Institution is the No. 1 think tank in the U.S in the annual think tank index published by Foreign Policy and No. 1 in the world in the Global Go To Think Tank.
Of the 200 most prominent think tanks in the U.S., the Brookings Institution's research is the most widely cited by the media, Hall says.
One of Washington's oldest think tanks, Brookings conducts research and education in the social sciences, primarily in economics, metropolitan policy, governance, foreign policy, and global economy and development, according to its website. Its stated mission is to "provide innovative and practical recommendations that advance three broad goals: strengthen American democracy; foster the economic and social welfare, security and opportunity of all Americans; and secure a more open, safe, prosperous, and cooperative international system."
Brookings has five research programs at its Washington, D.C., campus (Economic Studies, Foreign Policy, Governance Studies, Global Economy and Development and Metropolitan Policy)as well as three international centers based in Doha, Qatar (Brookings Doha Center), Beijing, China (Brookings-Tsinghua Center for Public Policy) and New Delhi, India (Brookings India).
Recent Posts
June 5, 2020

June 4, 2020

June 3, 2020