Main Content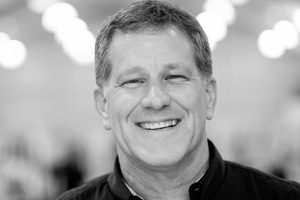 Peter Brubaker, professor of Health and Exercise Science, has been named Faculty Athletics Representative of Wake Forest University.
President Nathan O. Hatch appointed Brubaker to a three-year term to provide a faculty viewpoint in the administration of intercollegiate athletic programs. He succeeds math professor Richard Carmichael who has held the position since 2003.
"We've had very strong Faculty Athletics Representatives in the past and Pete will continue this tradition," Hatch said. "Pete exemplifies what you want in this position. He's a great teacher, a great researcher and a strong administrator. He has great understanding of varsity athletes and for all those reasons, he will make a great representative for Wake Forest."
As the Faculty Athletics Representative (FAR), Brubaker will act on behalf of the president and report to him, representing athletics to faculty and faculty to athletics to ensure the appropriate balance between academics and intercollegiate athletics. Major areas of responsibility include academic oversight, student-athlete welfare, compliance and representing Wake Forest at meetings of the NCAA and ACC which mandate the position.
Brubaker, who has taught at Wake Forest for 25 years, said the appointment is an honor. "I know it's an important role, and I'm totally committed to working closely with the administration, faculty and athletics department to help protect the well established integrity and outstanding academic performance of our student athlete," he said.
Having hundreds of student athletes come through his classrooms over the years, coupled with his personal experience of being the father of a collegiate athlete at Wake Forest, he said, has given him an appreciation and understanding of what college athletes face.
"I know first hand the challenges of maintaining a healthy academic and athletic balance in college. I'm generally impressed with how well Wake Forest athletes are able do this," he said.
Brubaker also serves as the HES department's graduate program director. He is well-regarded for his research and clinical experience in the area of exercise physiology and cardiovascular disease prevention/rehabilitation.
Recent Posts
May 28, 2020

May 22, 2020

May 20, 2020