Main Content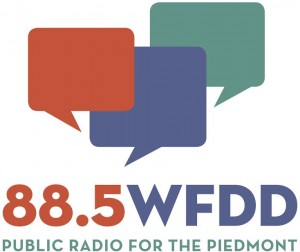 This is a guest post from 88.5 WFDD:
88.5 WFDD, the public radio station licensed to Wake Forest University, recently announced that it will begin broadcasting WAKE Radio on its HD3 channel. WAKE Radio is Wake Forest University's student-run college radio station. WFDD General Manager Tom Dollenmayer said that bringing WAKE Radio onto the HD3 channel will save money for the university and expose WAKE Radio to a wider audience.
Over the last year, 88.5 WFDD has assisted WAKE Radio with upgrading its systems to provide more consistent programming and provided guidance and broadcast instruction to WAKE Radio student managers. "We're excited to continue our commitment to student engagement through our work with WAKE Radio," said Dollenmayer.
Wake Forest University Provost Rogan Kersh said, "It's big news that WFDD is broadcasting Wake Radio on HD3; as a longtime fan (my brother was a Wake Radio deejay back in the 1990s), I'm thrilled that Wake Radio will expand its reach . . . and that our students have a chance to work even more closely with the brilliant professionals at WFDD."
WAKE Radio can now be heard 24/7 on WFDD HD3 via online streaming or an HD Radio, and will soon be available on iTunes Radio.
88.5 WFDD, Public Radio for the Piedmont, is a broadcast service of Wake Forest University and is the only public radio station of its kind located in the Piedmont Triad. It broadcasts news, information, and public affairs programming covering the arts, people, and institutions in the area from its Winston-Salem studios. The state's charter NPR® member, 88.5 WFDD is the longest continuously-broadcasting public radio station in North Carolina.
Recent Posts
May 22, 2020

May 20, 2020

May 19, 2020