Main Content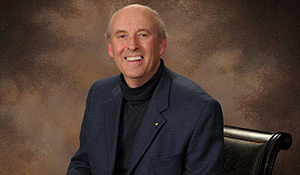 The first two movements of last year's world premiere performance of Professor of Music Dan Locklair's "Requiem" will be featured on the Jan. 31 national radio broadcast of the program With Heart and Voice, which can be heard on 88.5 WFDD at 7 a.m.
Performers included the choir of St. Paul's Episcopal Church in Winston-Salem, guest soloists and string orchestra members of the Winston-Salem Symphony Orchestra, conducted by John Cummins, organist/choirmaster of St. Paul's.  Choir members included two University staff members: Bill Wells, director of financial aid, and Jill Carson, senior designer in Communications and External Relations.
The broadcast will also include a recording of Locklair's "Remembrance," performed by the Choirs of the Cathedral of St. Philip in Atlanta.
Recently, a CD of Locklair's "Requiem" became available through cdbaby.com and at St. Paul's book store.
Recent Posts
June 5, 2020

June 4, 2020

June 3, 2020