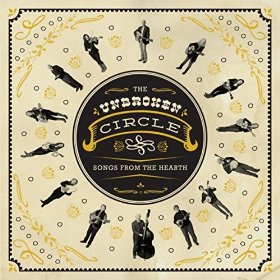 The Unbroken Circle, Wake Forest University's multi-generational string band has released its debut bluegrass and old-time music album, "Songs from the Hearth." The CD is available for $10 through Piano vs. Poverty, and the music is also available on iTunes.
Songs include bluegrass favorites like "Ridin' That Midnight Train," familiar folk tunes like "Shady Grove" and "The Erie Canal," and gospel standards like "Swing Low, Sweet Chariot" and "Will the Circle Be Unbroken." Also featured on the album is a recitation of W.B. Yeats' poem, "The Fiddler of Dooney," by Wake Forest legend Ed Wilson.
Piano vs. Poverty will distribute one hundred percent of the proceeds it receives from the sale of the CD to charitable agencies working to alleviate the effects of poverty.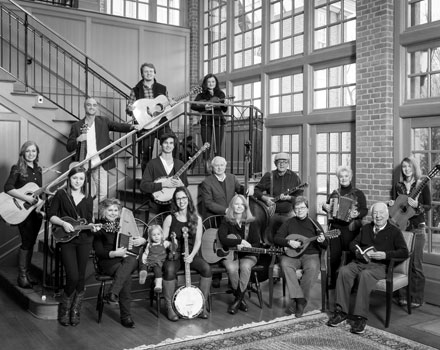 "Songs from the Hearth" features current Wake Forest students Ella Allman, Will Huesman, Jordan Lee, and Lando Pieroni; faculty members Billy Hamilton and Ed Wilson; staff members Kate Brooks, Linda Luvaas, and Martha Allman; alumni Bailey Allman, Joe Allman, and Jodi Hildebran; and special friends Billie Feather and Sara Pesek.
Carter Cook, an attorney in the University's legal department, founded Piano vs. Poverty in 2011. The 501(c)(3) nonprofit encourages people to use their talents for the benefit of those in need, and uses the proceeds of its music sales to support global and domestic relief agencies. Local beneficiaries include Crisis Control Ministry, Samaritan Ministries, and Second Harvest Food Bank. A complete list of organizations receiving support from Piano vs. Poverty is available here.
Follow Piano vs. Poverty on Facebook, Twitter, and at this website.