Main Content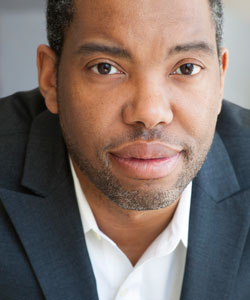 President Hatch sent a message to faculty, staff and students regarding the Nov. 17 Voices of Our Time.
Dear Faculty, Staff and Students,
I'm pleased to share that Ta-Nehisi Coates, a national correspondent for the Atlantic and author of The New York Times bestseller, "Between the World and Me," will speak Nov. 17 at 7 p.m. in Wait Chapel as part of the Voices of Our Time speaker series.
Coates is a finalist for the National Book Award and was recently named a 2015 MacArthur "Genius" grant winner.
The event is free, though tickets are required. They can be reserved online at go.wfu.edu/VOT or by calling 336-758-5237. Wake Forest faculty, staff and students have an opportunity to reserve tickets in advance of the public announcement tomorrow, Nov. 4.
Voices of Our Time is a guest speaker series that exposes students, the Wake Forest community and the general public to some of the world's leading thinkers — including scholars, scientists, writers, business and public policy leaders, activists and religious leaders — for discussions about timely national and international issues.
I hope you will join me in welcoming Ta-Nehisi Coates on Nov. 17.
Recent Posts
June 3, 2020

June 2, 2020

June 2, 2020