Main Content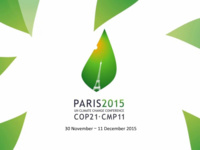 This is a guest post from the University's Office of Sustainability:
The world will be watching the international climate talks in Paris Nov. 30-Dec. 11. Join Wake Forest faculty expert John Knox on Nov. 19 at 7 p.m. in Farrell Hall's Broyhill Auditorium for a guided tour of the likely trajectory of these talks.
Knox is Henry C. Lauerman Professor of International Law in the School of Law. He participated in the Conference of Parties (COP) last year in Lima, Peru, and will attend this year's talks (COP21) in Paris.
Knox, who also serves as UN Special Rapporteur for Human Rights and the Environment, will discuss what form the agreements are taking, the likelihood that countries will meet their commitments, and whether the fairly massive promises of financial assistance to poorer countries are actually going to be carried out.
After the event, Ben & Jerry's Save our Swirled Scoop Tour will provide free ice cream from a retrofitted Tesla! More information is available here.
This event is sponsored by the Office of Sustainability and the Center for Energy, Environment, and Sustainability.
Recent Posts
June 3, 2020

June 2, 2020

June 2, 2020