Main Content
The Wake Forest University Police Department is leading a campus effort to encourage faculty, staff and students to download a free personal safety app called LiveSafe.  Parents of students are also invited to download it.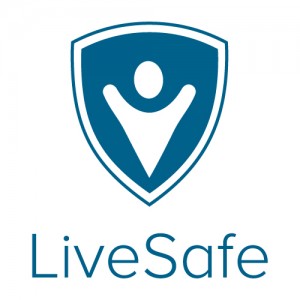 Customized by LiveSafe Inc., for Wake Forest, the new app offers quick and easy ways to call for help or report incidents ranging from crimes to car accidents. Other features include:
–A SafeWalk peer-to-peer tool that enables someone to invite another person to temporarily track their location on a map as they walk from one place to another.
–Easy access to a rich resource of information related to potential emergencies and proper responses to them, key University contacts in emergencies, crime prevention and more.
–Direct link to the University's Wake Alert web site, which provides the campus community and others with critical information during emergencies.
"Thus far, students who have used SafeWalk report that this is one of the most popular, most used features of the new app," University Police Chief Regina Lawson said. "It's a very practical, easy-to-use feature that can help an individual walk alone more safely, knowing that a friend or family member knows where they are at every step."
Lawson is also impressed with the multiple ways a person can use the app to report an incident. A person can livechat with police communications, submit a photo, leave a voice message or write a message. They can also do it anonymously, if they choose.
"The faster an incident is reported, the better for us in the police department and everyone else involved," Lawson said. "For instance, if someone sees what appears to be a criminal incident and reports it immediately, we can be more effective as police officers in responding."
The mobile app can be used on iPhones and Androids. Search and download LiveSafe. Students, staff and faculty are encouraged to register using their Wake Forest e-mail address. When prompted to select a location, choose Wake Forest University.
.
Recent Posts
August 6, 2020

August 5, 2020

August 5, 2020