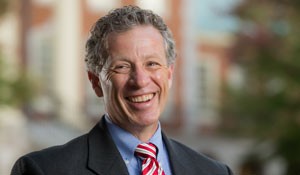 Randy Rogan, professor of communication and senior associate dean in the College, recently spoke at the World Summit on Counter-Terrorism in Herzliya, Israel, on the topic of individual engagement in violent extremism (lone wolf phenomenon).
The International Institute for Counter Terrorism's 15th International Conference: World Summit on Counter-Terrorism addressed the terrorism challenges currently faced by the international community.
The conference was held Sept. 7-10. More than 1,000 top decision-makers; defense, intelligence and police officials; prominent academic scholars; and security industry leaders from more than 60 countries took part.