Main Content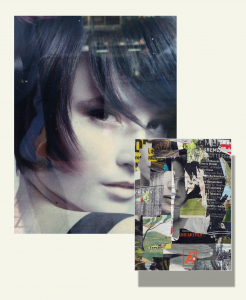 Outside of his duties as director of Hanes Gallery, Paul Bright is a practicing artist. He has shown his work in Switzerland, Germany, England, Italy, Canada and the U.S. This summer, he is presenting two exhibitions. Skin in the Game, which features Bright's de/collages, along with the digital prints of David Houston, will be shown at the Galleria del Carbone, Ferrara, Italy, from July 11 to August 2. Incantations, a sound collage, will be presented at the chapel at Innerpeffray, Scotland, July 29 – Aug. 2.
The exhibition Skin in the Game will feature about 18 of Bright's de/collages – collages formed from torn-away sections of posters and re-collaged with other images – paired with printed digital photos of advertising billboards by David Houston — a longtime associate of Bright's and director of the Bo Bartlett Center at Columbus State University.
Bright's works range in size from about 6 inches square to 34 x 24 inches, while Houston's digital images are somewhat larger. The collages will overlap and hang away from the wall in front of the digital prints, accentuating the play of surfaces in and between the works.
As Bright says, "Skin in the Game is a play on the business term, and on skin and surfaces as commodities; how beauty, bodies, and faces are used to sell things. But it also refers to the torn and disrupted surfaces of the de/collages and the distortions and reflections depicted in the digital prints. We wade into a world awash with images, and David and I grab what we can make use of from the ebb and flow. Both of us are interested, I think, in taking these images -mere representations- and making them things again; objects capable of eliciting fresh responses, hopefully."
Ferrara composer-pianist, Jacques Lazzari, will perform a piece at the opening of Skin in the Game that responds to the works in the exhibition.
Skin in the Game is supported in part by a generous grant from IPLACe.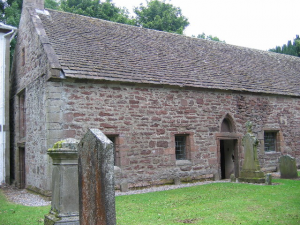 For Incantations, Bright will present the sound collage in the 1507 chapel connected to the first lending library in Scotland, at Innerpeffray, near Perth.
"We are all used to "taking" pictures; I also 'take' sounds. Incantations is a collage created of sounds I "found" out in the world – like the paper in the de/collages – and recorded," says Bright. "When I first began putting it together, I realized I was using mostly fragments of music and voice, sounds that had been organized for a particular purpose whose meaning I often did not fully get, or that I appreciated for reasons other than those intended. But most of the sounds seemed intent on casting a certain kind of spell. So Incantations reveals how the slippages in my understanding of the sounds allowed me to hear them differently and left me an opening to collage the sounds, outside of their original contexts."
Enjoy the sound collage, Therien's Woods, from 2014.
Visit Bright's website at brightcollage.com.
Recent Posts
June 3, 2020

June 2, 2020

June 2, 2020