Main Content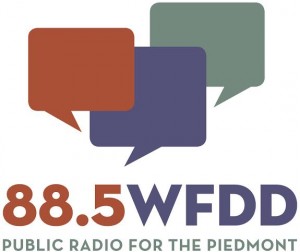 88.5 WFDD, the public radio station licensed to Wake Forest University, has won another national award for excellence in broadcasting. The station received a first place award for Best Spot News in a Small Newsroom from Public Radio News Directors Incorporated (PRNDI), an organization committed to the highest standards of journalistic ethics and excellence, which recognizes the best of local public radio news in a wide array of categories.
The award was given for a story by Kathryn Mobley entitled Downtown School Adjusts To The Loss Of Library Access During Renovations. Mobley interviewed students and teachers at Winston-Salem's Downtown School, which does not have its own library and relied on the Central Library for supplemental classroom materials, about the challenges the closure of the Central Library would bring.
88.5 WFDD's news director, Emily McCord, said, "WFDD has been investing in its news department over the past year to bring more stories from our community in a way that's unique to public radio. Every year, the PRNDI awards highlight the best in our industry. It's truly an honor that WFDD was recognized among that group, and it demonstrates that our investment is beginning to show results."
The award-winning story can be heard at wfdd.org.
88.5 WFDD, Public Radio for the Piedmont, is a broadcast service of Wake Forest University and is the only public radio station of its kind located in the Piedmont Triad. It broadcasts news, information, and public affairs programming covering the arts, people, and institutions in the area from its Winston-Salem studios. The state's charter NPR® member, 88.5 WFDD is the longest continuously-broadcasting public radio station in North Carolina.
Recent Posts
June 5, 2020

June 4, 2020

June 3, 2020