Are you someone who wants to learn more about the fundamentals of football? The 18th annual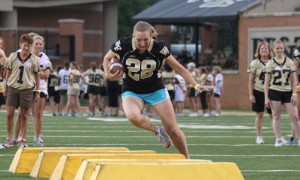 Wake Forest Women's Football Camp could be for you.
Head coach Dave Clawson and his staff cordially invite women to join them on Thursday, July 23, beginning at 6 p.m. at Bridger Field House at BB&T Field.
Click here for more information.