Main Content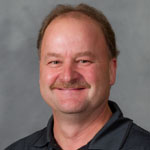 Steve Gunkel, associate teaching professor in the sociology department, was elected President of the North Carolina Sociological Association (NCSA) in June. He will assume the duties of President-Elect for 2015-2016 and organize the Annual Meeting of the NCSA to be hosted by Wake Forest University.
Other sociology faculty who have served the NCSA include Ana-Maria Wahl, who is currently serving as a council member, and Ian Taplin, who served as the NCSA president (2012-2013). Catherine Harris has served twice as NCSA president (1984-1985; 1994-1995).
The NCSA promotes the discipline of sociology throughout the state and also publishes Sociation Today.
Recent Posts
June 3, 2020

June 2, 2020

June 2, 2020