Main Content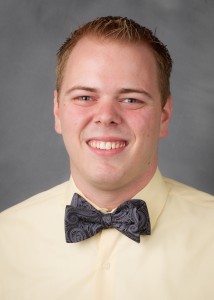 Zachary Blackmon, residence life coordinator for the Quad area residence halls, is one of 32 participants selected to attend the Southeastern Association of Housing Officers (SEAHO) 12th annual Regional Entry Level Institute from June 3-6 in Atlanta, Ga. More than 100 people applied to attend.
Blackmon supervises the staffs in Davis, Efird, Huffman, Kitchin, Palmer, Piccolo, Poteat and Taylor residence halls.
He is an alumni of Queens University of Charlotte where he was a business and corporate communication double major. He earned his Masters of Business Administration from Wingate University. Blackmon also holds a Masters of Education from Clemson University.
Recent Posts
July 14, 2020

July 13, 2020

July 13, 2020