Main Content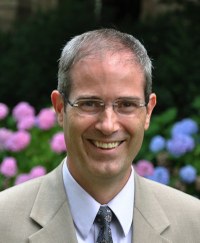 The annual Humanities Institute Interdisciplinary Faculty Seminar Symposium will take place on Thursday, April 30, in Tribble Hall.
The program will begin at 1:30 p.m. in DeTamble Auditorium with a round table discussion featuring representatives from each of this year's interdisciplinary faculty seminars. Following a Q&A with the participants, invited guest speaker, Christopher Long will speak on "Performing Collaborative Scholarship." Long is professor of philosophy and classics, and associate dean for graduate and undergraduate education at Penn State. The symposium will conclude with a reception in the Tribble Hall Atrium at 3 p.m.
Click here to read more about current and past Interdisciplinary Faculty Seminars.
Recent Posts
June 5, 2020

June 4, 2020

June 3, 2020