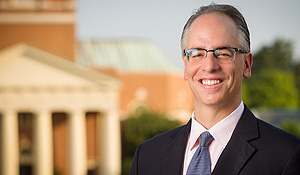 At the invitation of the Faculty Senate, Provost Rogan Kersh will give his annual address to the University on Monday, March 30 at 4 p.m. in Benson University Center, Pugh Auditorium.
The Faculty Senate enthusiastically invites all Wake Forest faculty and staff to attend. Provost Kersh will speak about priorities, and the challenges and opportunities that face our academic mission and programs. The Senate is soliciting questions to ask Provost Kersh.
Please email your questions to Gale Sigal at sigal@nullwfu.edu or send your question anonymously to Gale Sigal in the English department via interoffice mail.