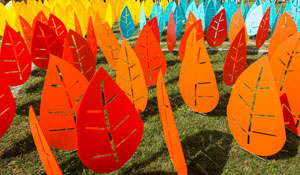 An on-campus mobile mammography unit that will be in front of Scales Fine Arts Center on April 1 and 2. Registration before March 12 is required, and this link provides all the details needed to register.
Mammograms are covered as preventive screening under most insurance plans. For your convenience, Novant Health will file a claim with your insurance provider on your behalf.  Wake Forest's BCBSNC medical plan provides coverage, at no charge, for one baseline mammogram for any female member between the ages of 35 and 39.  Beginning at age 40, one screening mammogram will be covered per female member per calendar year.
The Novant Health Breast Center Mobile Mammography Unit is a 38-ft. multi-functional coach that offers cutting-edge screening mammography services out in the community. The purpose of the program is to greatly increase access to mammography screening for women throughout the community.
Features:
Digital mammography technology
All-female technologists
Check-in and registration area
Private changing room with separate clinical exam room
Privacy and comfort of a traditional screening center with the convenience of a fully functioning mobile unit
Note: Limited scholarships are available to assist employees with no medical insurance. If you fall into this category, please contact Kari Reece, in Human Resources, at 758-5688 or reecekc@nullwfu.edu. The service is designed to ensure all women have access to high-quality breast health services, regardless of your ability to pay or travel to a full-service imaging center.