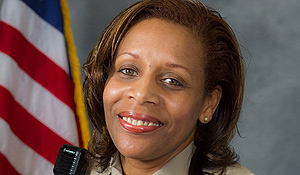 Wake Forest security officer Patricia Hall loves smooth jazz, and she loves Habitat for Humanity. She has organized and produced a jazz concert, "Jazz at the Bistro With Chip Shearin," to be held on Friday, March 27 at the Winston-Salem Hotel & Spa. (3050 University Parkway) A portion of the ticket money will go to Habitat. The cost is $10.
"I love Habitat. I have to include Habitat whenever I do something," Hall, a Habitat homeowner, told writer Lynn Felder in a recent interview for the Winston-Salem Journal.
In 2012, she traveled to El Salvador for nine days with Habitat for Humanity helping build a home for a family living in substandard conditions.