Main Content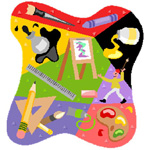 The 2014 Artisans' Fair will be held on Friday, Dec. 5, in Benson 301 from 11 a.m. to 4 p.m. This year is the 10th anniversary of the event.
Dana Hutchens, employer experience manager in the Office of Personal and Career Development, helped launch the first Artisan's Fair in 2004 to build community among Wake Foresters. Each year approximately 30 vendors participate in the Artisan's Fair to showcase their crafts. Vendors must be Wake Forest affiliated: staff, faculty, student, retiree, or a spouse of a staff member, and the products must be handmade or personally produced.
"In my 23 years at the University, I have become acquainted with many Wake Foresters and learned about their artistic talents, not normally seen in the typical workday," said Hutchens who has helped plan the event each year, though never participated as a vendor. "Even after the hustle and bustle of their nine-to-five jobs, it is amazing to see how many Wake Foresters go home and put on their creative hats! Some turn into wood workers, some painters, some potters, and some jewelry makers. They become artisans in many different forms, and this event is a showcase of that talent."
Gale Newport, operations manager for the Benson Center and Gloria Stickney, the physics department's business manager have entered the Artisan's Fair every year since the first year. Retiree Betty Hauser and the medical center's Paul Ross have also displayed their crafts since the fair's beginning.
The Artisans' Fair participants wish to thank the Benson University Center, which has graciously opened its doors to host the event in a centralized location on campus every year.
Participating vendors and their crafts include…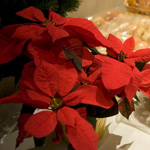 Kitty Amos & Susie Christiansen
Fiber art, scarves, hats, gloves
Amy Love Beasley
Greeting cards
Rebecca Benza
Jewelry, ornaments, hand-dyed shibori scarves
Kim Bowers
Oil paintings & sea shell ornaments, wreaths, pots
Anne Davenport
Jewelry
Debbie Deheck
Salsa, pickles, Christmas trees, bird & butterfly houses
Kelley Dietz
Jewelry & gifts
Max Floyd
Book & CD
Adriana Granados
Jewelry from nuts and seeds
Gray Handwerk
Jewelry
Betty Hauser
Homemade salsa, cookies & goodies
Teresa Jackson
Jewelry, purses, totes, cosmetic bags
Bruce & Angela King
Enno Farm wool/yarn, needlefelted ornaments, upcycled wool crafts sheepskins
Kathleen A Kron
Handbags & jewelry
Caroline Lee
Russian tea mix in Mason jars
Kathy Martlock
Crocheted items
Donna McGaillard
Woodworking and stitchery
Nancy Metcalf
Cookbook
Gale Newport
Baked goods
Christopher O'Neill
Wood products
Reynolda Gardens
Live Christmas wreaths, seasonal flowers, calendars
Sandy Saulpaugh
Wreaths, painted ornaments, handmade gifts
Lawrence Smith
Bluebird boxes, wind chimes, tobacco stick stars, Food trays,
Ruth Smith
Blankets, corn bags
Gloria Stickney
WFU licensed products, Quilted items
William Story
Cost aluminum/bronze, blacksmithed/mushroomed steel, damascus steel
Holly Swenson
Hand illustrated necklace and keychain pendants
Maria Tompkins
Beaded jewelry & hand-knitted scarves
Renza Wallace
Alpaca garments
Jane Williams
Pottery
Paul Ross
Wood products     
Recent Posts
August 6, 2020

August 5, 2020

August 5, 2020