Main Content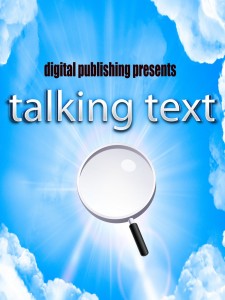 ZSR's digital publishing administrator Bill Kane is offering "Wake the eBooks: Audio Books, Ad Hoc" through the the PDC on Tuesday, Dec. 2, from 2-4 p.m.
The course will cover how Digital Publishing @ Wake can turn digital documents into highly accessible, highly consumable, and highly mobile-friendly "listen-able" texts — enhancing teaching, learning, and reading across the classroom, campus and community.
Audio samples are available online: "Talking Text: A Readspeaker + Tizra Test Document Collection."
For more information, contact Bill Kane at kanewp@nullwfu.edu or 336-758-6181.
Recent Posts
May 22, 2020

May 20, 2020

May 19, 2020