Main Content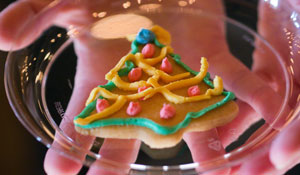 Staff, faculty, and their families are invited to attend the Reynolda Campus Holiday Party from
3 to 6 p.m. on Thursday, Dec. 11, in The Barn.
The festive atmosphere will include crafts, food, and a visit from Santa Claus. The event should be especially fun for young children.
Shuttles will continuously run from the Benson University Center Traffic Circle, Lot P by the entrance to Wingate Hall, and by the Wake Forest Road entrance to Lot W1.
Optional donations of the following items to benefit Samaritan Ministries will be collected at the door:
New men's and women's socks
New men's and women's undershirts and thermals
Travel sized hygiene items (shampoo, toothpaste, lotion, etc.)
Packaged and transportable snacks (crackers, canned fruit with a pop top, peanut butter, etc.)
Please contact John Allen Riggins in the Office of the President at (336) 758-4061 or riggja0@nullwfu.edu if you have any questions.
Recent Posts
June 3, 2020

June 2, 2020

June 2, 2020