Main Content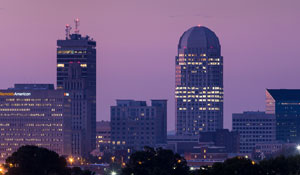 Attracting young talent to Winston-Salem businesses and retaining that talent will be addressed in a panel discussion Nov. 18 presented by the Technology Council of the Winston-Salem Chamber of Commerce.
Moderated by Maria Henson, associate vice president and editor-at-large of Wake Forest Magazine, the event will be held from 8-9:30 a.m. at Milton Rhodes Center, Reynolds Place, 251 Spruce Street. Paid parking is available at the center or on the street.
Registration is requested.
In addition to discussing attracting and retaining young professionals, the panel will comment on how to leverage the knowledge and skills of its current employees.
Panelists include:
Sonny Haynes, associate attorney, Womble Carlyle Sandridge & Rice
Scott Pate, VP/GM, IRP, InterAct
Scott Sewell, vice present, technology acquisition and development (endoscopy), Cook Medical.
Time for coffee and networking will follow from 9:30-10 a.m.
The panel discussion is the third event presented in 2014 as part of the Tech Council Speaker Series, which seeks to educate members of the business community and the general public about the industries, companies, people and ideas driving the local economy's growth. They also offer an opportunity to meet and connect with people involved in the technology component of the local economy.
Recent Posts
May 22, 2020

May 20, 2020

May 19, 2020