Main Content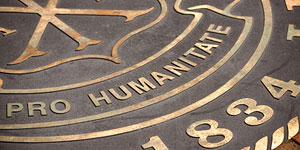 After a $3 million gift to support Wake Forest's new campus-wide approach to health and wellbeing, Blue Cross and Blue Shield of North Carolina (BCBSNC) is offering grants to Wake Forest for research supporting the development of creative solutions to health care challenges.
BCBSNC has generously provided funding for a multi-year faculty research grant program on the Reynolda Campus. The primary focus of this award is to support the development of high impact, externally funded creative research approaches to address current problems in modern health care in North Carolina. Preliminary or pilot data are not required to apply. These funds can be used to support new aims of already existing sponsored projects.
Please send the Letter of Intent as an attachment to Susan Edwards (edwardss@nullwfu.edu) by Sept. 19. Contact Associate Provost of Research, Bruce King at 336- 758-5774 (or Susan Edwards at 336-758-4189) for questions or additional information.
Eligibility
All faculty of the Reynolda campus are eligible to apply and direct a research project. Collaborators from WFBSM and other universities may participate but cannot be the lead investigator. Funds cannot be spent on faculty salary at WFU or any other institution. Salary support of graduate students, post-doctorals or technicians is allowed. We anticipate a similar competition in FY16 with FY15 awards having the possibility of renewal.
Request for Letters of Intent (LOI)
Interested investigators are encouraged to submit a 2-page LOI that should describe the research problem, the importance of the problem and potential impact. Applicants should outline how the proposed project moves research in a particular field forward to impact health care needs within the North Carolina population. The LOI should define the research team, their roles and provide a rough budget. The LOI will be reviewed by the Provost's office and selected investigators will be invited to submit a complete application in the basic form of Pilot Research Grant (PRG). Details and a timeline are provided below. Successful pilot projects will receive up to $50,000, to be spent within a one-year project period, with a possible one-year no cost extension.
Applicable Research Topics
Proposed research should fit within the broad interests of BCBSNC in the area of health care/prevention for North Carolinians that includes but is not limited to
Patient engagement in their health (healthy behaviors, interventions) and health care (treatment plan, health maintenance)
Decision making/behavioral economics
Mental health
Environmental and cultural impact on health
Assessment strategies of success
Award Expectations
A commitment to use pilot data to develop a subsequent extramural grant application
Presentation of research in WFU and/or BCBSNC seminars.
Provide a detailed annual progress report including return on investment data.
Participation as a reviewer for future pilot grant reviews
Application Timeline
LOI deadline: September 19, 2014
Invitation to submit a complete pilot application: September 26, 2014
Pilot application deadline: Oct 24, 2014
Anticipated Award announcement: December 1, 2014
Anticipated pilot award start date: January 1, 2015
Recent Posts
May 22, 2020

May 20, 2020

May 19, 2020