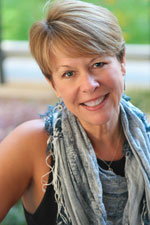 Facilitating meaningful connections for alumni has always been a hallmark of Wake Forest.
Today, with eyes focused on the future and feet rooted in tradition, the University is blazing a new trail in creating and nurturing long-lasting and transformative relationships with our nearly 65,000 alumni, particularly as it relates to our motto, Pro Humanitate.
Mary Tribble ('82) has joined the University Advancement team as Senior Advisor for Engagement Strategies to lead Wake Forest in these significant efforts. We are thrilled to welcome Mary back to her alma mater after a remarkable career as a nationally recognized, award-winning special event planner and a sought-after communications consultant.
For the past year, Tribble has explored the very heart of Wake Forest, interviewing multiple generations of alumni about how, as students, they experienced the motto of Pro Humanitate and the impact those experiences have on their lives today. In her new role, she will draw upon her research and lead the Alumni Office in articulating a vision and developing a value proposition for strategic alumni engagement that is anchored in Pro Humanitate.
"Pro Humanitate is foundational to our time at Wake Forest, and many alumni I spoke with continue to use it as their North Star as they navigate through life," said Tribble. "I am excited to return to Wake Forest and develop ways for us to be a catalyst for a lifetime of growth and learning."
"Enhancing and realigning alumni engagement activities with the spirit of our motto Pro Humanitate presents an exciting new focus for our efforts in the Office of Alumni Engagement, and Mary is the perfect person to lead our charge," said Vice Present for University Advancement Mark Petersen. "This opportunity is uniquely suited for Mary's professional expertise and personal passions as the great-great-great-great-great-granddaughter of Wake Forest's founder and first President Samuel Wait and the great niece of former President Harold Tribble."
Welcoming Tribble to the Advancement team will further enhance Wake Forest's presence in one of its most populated alumni cities, Charlotte. She will continue to call Charlotte home and will work primarily from the Wake Forest University Charlotte Center while commuting to Winston-Salem regularly. Executive Director for Alumni Engagement Kelly McConnico will work closely with Tribble to develop and implement our evolving strategy for alumni engagement while continuing to lead the daily operations of the Alumni Office team.
Tribble will share highlights of her conversations with alumni about Pro Humanitate during the "Back to the Classroom" event Homecoming weekend (Friday, Sept. 19, 2-4 p.m. in Annenberg Forum, Carswell Hall). She answered the following about her findings and her new role.
Q: Wake Forest is distinctive in many ways. Why choose a focus on Pro Humanitate for alumni engagement?
A: When I interviewed alumni for my research last year, the question I hoped to answer was "Can Pro Humanitate be a unifying factor for our alumni and the Wake Forest Family?" What I learned was, it already is. Pro Humanitate is foundational to the Wake Forest experience. We connect to our college experience and to our lives of service now. The beauty is that Pro Humanitate can be interpreted and lived in many unique ways — whether you're volunteering in Sub-Saharan Africa, working on Wall Street or teaching in Tennessee — it provides a touch point to ask yourself, "Am I living in a way that benefits others in a positive way?" That resonates with our alumni, and it offers a transformational way to connect with them.
Q: How do you envision faculty and staff playing a role in these efforts?  
A: Everyone associated with Wake Forest – faculty, staff, students and alumni – become our brand ambassadors the moment they step off campus. So, part of the faculty and staff role will be to tell the Pro Humanitate story as it relates to their Wake Forest experiences. But further than that, we'll be working closely with the newly established Pro Humanitate Institute, whose mission is to provide our on-campus family with opportunities to serve the broader public interest.
Q: What excites you most about your new role?
A: The opportunity to break new ground in how we view alumni engagement. The world has changed since I graduated in '82 — back then, I needed the University to connect me with my classmates. Now, social media has that covered. So what is the value proposition for our alumni to stay connected? How can we provide life-long benefits to them? If we can offer transformational experiences — through continued education and enlightenment, deep connections, career opportunities, service travel and community engagement — then we can bring the essence of Pro Humanitate to their lives in a meaningful way.
Recent Posts
March 25, 2023

March 23, 2023

March 23, 2023