Main Content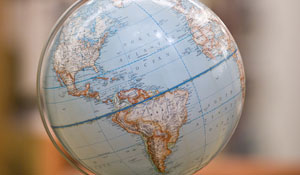 This fall, Wake Forest will welcome 124 new international undergraduate students with 99 of them being from China or of Chinese heritage. Many of these students have spent some time in the U.S., either by way of vacations or boarding school, but very few of them have visited Winston-Salem.
The Center for Global Programs and Studies offers a Friendship Family program for international students. Families who sign up are interested in inviting international students to join family activities such as hiking at Hanging Rock or visiting their home for dinner. Some families bring snacks and support to their students during midterms or finals, and some open their homes to students over the Thanksgiving, winter or spring breaks.
Those students who sign up for the Friendship Family program, do so voluntarily because they have the desire to experience the U.S. at a deeper level than what life on campus can provide. With families being thousands of miles away, many students are hoping to find kind-hearted people to help them adjust to life away from home.
The deadline to submit an application for the Friendship Family program is Tuesday, Sept. 9. Families who join the program will receive additional information after student assignments are made.
A "meet and greet" for families and their students will be held on Sept. 16.
If you have any questions, contact Sandra McMullen at mcmullsl@nullwfu.edu
Families not associated with Wake Forest University or Wake Forest Baptist Medical Center are welcome to participate, but a background check is required.
Recent Posts
May 28, 2020

May 22, 2020

May 20, 2020