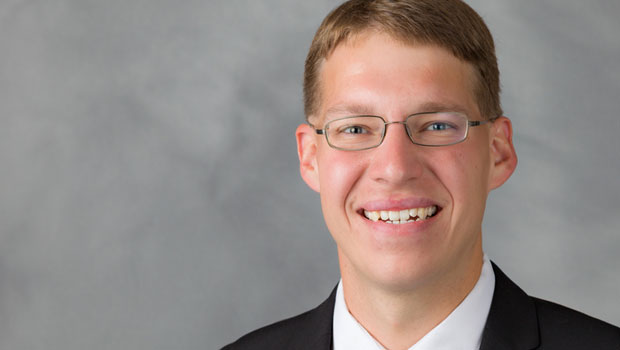 If you've taken classes through Wake Forest's Professional Development Center (PDC), chances are you've met John Champlin, manager of recruitment and organizational development. John teaches classes, leads book discussions, and informs and entertains faculty and staff who are either working to earn CORE Certification or just interested in taking a few classes.
In this Q&A, John offers a personal, behind-the-scenes look at how the PDC works to empowers faculty and staff to take charge of their career development.
Q: How does the PDC come up with ideas for classes?
A: We get wonderful recommendations from a variety of sources including: the PDC Advisory Board, the Staff Advisory Council, post-class surveys, various departments, Twitter and the professional development conference we host each year that brings together professionals from higher education across U.S. and Canada. The best ideas, though, are by-products of the relationships that have been formed across campus.
Q: How many classes are offered each semester? Which is your favorite to teach?
A:  Between 25-30 CORE classes are offered each semester and about 20 over the summer. I have two favorites. 'Wake! Wake! Don't Tell Me' is so much fun to facilitate. The class lets participants learn about the history and culture of Wake Forest in a fun way, and there is one coming up in August! "Customer Service: Robots and computers can't do it.  Can you?" is another favorite. My background is in the hospitality industry, and it has laid the groundwork for my passion for customer service. It's a topic that impacts everyone, and the service that faculty and staff provide to our many University constituents helps to make this place special, especially for our students.
Q: Which classes receive the most positive feedback?
A:  Attendees enjoy the Career Planning series that includes classes on resumes, cover letters, and interviewing and career management. The value for this series lies in the ability to hear tips and advice on these topics directly from the people who do that work every single day — our recruiters — whose goal is see individuals grow within the organization.
Q: Is there a common theme that comes up in classes?
A:  The word "communication" comes up frequently.  It is one of our five CORE competencies and can encompass an endless number of topics and ideas. The PDC offers communication classes on topics such as email and business writing and also those that tackle broader ideas like having difficult conversations.
Q: Can faculty and staff offer to host a class?
A:  The PDC is happy to host developmental opportunities that departments or individuals want to offer. This process is facilitated through the Add an Event page. We like to remind people that reserving space and marketing to campus are the duty of whoever is organizing the event. For CORE classes, the process varies a bit.  Departments or individuals interested in offering a class as a part of the CORE program should contact me directly.
Q: Last year, five staff members earned CORE Certification. The program can be completed in two years, but for many it may take longer.  Do you hear concerns from faculty and staff about the time commitment?
A:  I do. My preference is that individuals complete the certification in a manner that best fits their learning style and in a way that allows them to put into practice the knowledge they're gaining. If a person finishes within two years, fantastic. If it takes more time, that's wonderful, too.
Q: What has changed about CORE since it was first launched in 2011?
A:  The demand and interest has been higher than what was expected. This has forced us to stay on our toes in terms of planning and curriculum. We've worked to create classes like the "Managing Excellence" series that are specifically targeted to managers and supervisors. Developing individuals at this level of the organization is critical to future success.
Q: What does the PDC do that we may not know about?
A:  We're always happy to meet one-on-one with faculty and staff to discuss developmental needs for individuals or the department.  The staff can also assist with any organizational development or departmental retreat needs. Our goal is to help faculty and staff bring the best of who they are into the workplace.
Q: What do you like best about leading PDC courses?
A:  We have such wonderful people working at Wake Forest and teaching provides me an opportunity to interact with them. I'm able to learn about their struggles and their successes and transform them into more opportunities for development.
To keep up with PDC news and information, follow @thepdc on Twitter.
Recent Posts
May 20, 2022

May 18, 2022

May 18, 2022