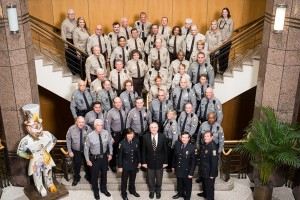 The Wake Forest University Police Department has, once again, met the requirements
for Accreditation by the International Association of Campus Law Enforcement Administrators
(IACLEA).
The Accreditation is awarded by the Board of Directors and IACLEA Accreditation Commission for a period of four years to those agencies demonstrating a commitment to the highest professional practices in campus public safety management, administration, operations and support services.
Chief Regina Lawson will be on hand at the awards presentation during the Opening General Session of the IACLEA Annual Conference in Montreal, Quebec, Canada, held June 20-24.