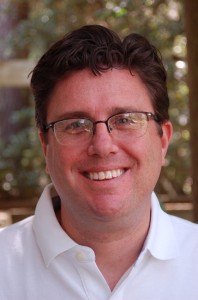 A message from Vice President for Campus Life Penny Rue
I am pleased to announce that Adam Goldstein has been named Wake Forest's new dean of students and associate vice president for campus life. Adam, who currently serves as associate dean of students at Florida State University, will assume his duties on July 1.
Adam will oversee judicial affairs, student engagement and leadership, diversity education, student union and Benson University Center. He will serve on campus life's senior leadership team and play a key role in crisis management and response.
At FSU, Adam has provided administrative leadership, support and supervision in the areas of student life, Greek life, victim advocacy, disability resources, and new student and family programs. He is nationally recognized for his expertise in hazing prevention, reducing the likelihood of hazing incidents in high-risk populations and increasing accountability within the Greek conduct process.
Prior to his work at FSU, Adam was coordinator of housing judicial programs at the University of Georgia and the assistant dean for student life and director of student activities at Drexel University. At Drexel, Adam co-led a team of trained National Coalition Building Institute (NCBI) facilitators charged with enriching cultural discovery and engagement on campus.
With deep caring, knowledge and thoughtfulness, Adam has demonstrated his commitment to student learning in every situation.
From homecoming to Lovefeast to attending a wedding on the MainStage at the Scales Fine Arts Center, Adam and his wife, Diana ('90) and their two children, Emma and Noah, have spent much time on campus over the years, and Adam has developed a keen appreciation for Wake Forest's personal approach to education and rich academic life — a decided asset as he begins his work in support of the University's students and community.
Please join me in welcoming Adam and his family when they join our community next month.
I would also like to express my thanks to Andrea Ellis, director of recruitment and organizational development, for leading the recruitment and search process, and to the very dedicated search committee, composed of Andrea Bohn, Sampson Ho, Regina Lawson, Dwight Lewis, Donna McGalliard, Barbee Oakes, James Powell, William Reilly, Shelley Sizemore and Jose Villalba in helping to find such an exceptional leader for our students.