Main Content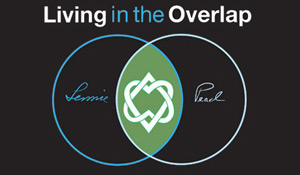 "Living in the Overlap" is the story of two girls who grew up in Brooklyn in the 1940s, fell in love in the Midwest and made a life together in North Carolina. Lennie Gerber, a retired attorney, and Pearl Berlin, a retired professor, still have an indelible spark after 47 years.
Mary Dalton and Cindy Hill tell the couple's love story in the documentary film, "Living in the Overlap" produced by Dalton and Hill with collaboration from Wake Forest filmmakers Sandra Dickson, Peter Gilbert and Cara Pilson.
"Living in the Overlap" will make its world premiere on Saturday, May 24 at the Inside Out LGBT Film Festival in Toronto, Canada. The U.S. premiere will be at Frameline, the San Francisco International LGBT film festival, on Sunday, June 22.
Recent Posts
May 22, 2020

May 20, 2020

May 19, 2020