Main Content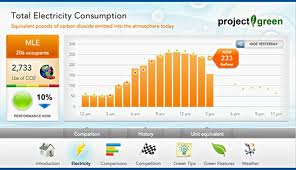 Out of a field of nearly 100 colleges and universities, Wake Forest students placed in the top ten in energy savings and top five in fresh water savings during the 2014 Campus Conservation Nationals competition.
Campus Conservation Nationals is a nationwide three-week effort among institutions of higher learning to conserve electricity and water.
From March 24 to April 14, Wake Forest students competed to achieve the greatest reductions in their residence halls. They saved a total of 98,432 kilowatt-hours of energy and the avoidance of 119,890 pounds of CO2 being emitted into the atmosphere. In addition, Wake students conserved 88,700 gallons of fresh water. Their efforts resulted in  savings of between $7,000-$15,000.
"Through raising awareness for energy conservation, room by room assessments, using daylight when available, reducing the thermostat setting, taking shorter showers and avoiding any other wasted energy and water, Wake Forest students showcased how we can all do our part to make a difference in the way our buildings consume electricity and water," said Ravish Paul, energy manager at Wake Forest. "If everyone does their part, as this competition shows, we can positively change and help mitigate the biggest threat affecting climate change — our carbon footprint."
Campus Conversation Nationals is hosted by the Center for Green Schools at the U.S. Green Building Council, Lucid, a California-based software company, the Alliance to Save Energy and the National Wildlife Federation. WFU used Lucid's Building Dashboard® to compare performance, share winning strategies and track standings. Final standings can be seen here: http://buildingdashboard.net/wakeforest/
Recent Posts
May 22, 2020

May 20, 2020

May 19, 2020