Main Content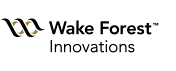 Wake Forest Innovations is soliciting proposals for a new round of Commercialization Pathway Awards. Applications are encouraged from researchers whose work holds innovative promise. The deadline for proposals is April 11.
Wake Forest Innovations seeks milestone-driven projects that can lead to proprietary products and technologies having significant revenue-creating potential. Projects should be designed to advance translation and commercialization of innovative proprietary ideas and products in areas relevant to the mission of the Wake Forest Baptist Medical Center.
Two categories of awards are offered:
Spark Awards ($10,000 to $40,000) Support the achievement of an early stage proof-of-concept milestone, formulation or prototyping for an innovative idea or product with direct commercialization potential.
Value Inflection Awards (Up to $175,000) Focus on achieving clearly defined milestones that, at completion, are likely to enable technology commercialization via partnering with an established company or funding of a start-up company, or to attract additional investment.
To request proposal information contact: Bruce King, associate provost for research (kingsb@nullwfu.edu) or Vishal Khanna, director, marketing and business development (vkhanna@nullwakehealth.edu)
Note that salary support for investigators at the School of Medicine (up to 10% of effort) can be credited towards the component of salary that research faculty are expected to obtain from grants and other sources.
Recent Posts
May 22, 2020

May 20, 2020

May 19, 2020