Main Content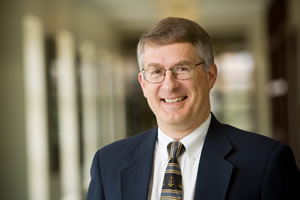 Professor John Korzen  ('81 BA, '91 JD) will argue one of the Appellate Advocacy Clinic appeals, CTS Corporation v. Waldburger, in the Supreme Court of the United States on April 23.
Korzen is the director of the Appellate Advocacy Clinic. "All 10 of  the Clinic's current students have been helping with the research, briefing, and the oral argument preparation, and they will all attend the argument, too," Korzen said. "Since 2007, we have gone every year to hear oral arguments at the Supreme Court, and this year's visit coincides perfectly with one of our own appeals."
The Appellate Advocacy Clinic is a two-semester course for 3Ls.
"Having a case at the Supreme Court is simply the most challenging and most rewarding experience one can have in the practice of law," Korzen said.
Read more on the law school's news and events page.
Recent Posts
May 22, 2020

May 20, 2020

May 19, 2020