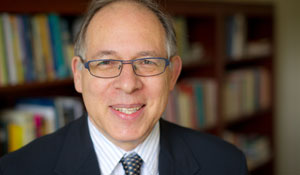 Reynolds Professor of Political Science Luis Roniger received two awards recognizing his work at the 35th annual conference of the Middle Atlantic Council of Latin American Studies held at Rutgers University.
Roniger won the Harold Eugene Davis Prize for the best article on Latin America published in the previous two years. The article on the Sacralization of National Consensus and the Struggle over Historical Memory in Post-Dictatorial Uruguay was published in Spanish in 2012 in the academic journal América Latina Hoy of the University of Salamanca.
The Davis Prize committee, in recognizing Roniger's work writes:
Roniger's article offers a deeply informed theoretically sophisticated, empirically rich, far-reaching analysis of contemporary struggles over national memory and the legacy of military impunity in Uruguay. The argument follows multiple threads while maintaining a tight focus on the contradictions, transformations, and dynamics of collective struggles among and between the military and civil society in the years following the transition to democracy in the mid-1980s. The analysis is rigorous, subtle, nuanced, multilayer and complex, and based on extensive research undertaken over more than a decade. It also has significant comparative implications for other nation-states emerging from the impunity and brutality of military dictatorship, and offers a kind of model for examining the ways that civil society and the state interact in struggles over how nations remember and narrate the collective trauma of military dictatorship. As one of our committee members noted, "Those of us familiar with global Cold War history understand how complex these processes can be," and Luis Roniger does an exemplary job of teasing out the core dynamics and key elements in these larger struggles among and between different groups of actors over historical memory, military impunity and state accountability in Uruguay from the mid-1980s to the present day.
Roniger was also awarded the Arthur Whitaker Prize for the best book in Latin American Studies, La política del destierro y el exilio en América Latina (i.e. The Politics of Banishment and Exile in Latin America), co-authored with Mario Sznajder of Hebrew University and published by the Fondo de Cultura Económica in Mexico (December 2013).
Recent Posts
July 29, 2021

July 29, 2021

July 26, 2021