Main Content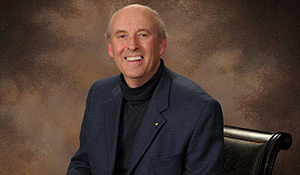 Dan Locklair's "The Cloths of Heaven" was performed by the Wake Forest University Concert Choir on tour in Ireland. Associate Professor of Music Brian Gorelick conducted the a cappella piece.
Performances were held  at Galway Cathedral, the city's Collegiate Church of St. Nicholas, Dublin's Christ Church Cathedral, and St. Ann's Church of Ireland, also in Dublin.
"'The Cloths of Heaven' piece was completed in September 2013 and was composed for, and is dedicated to, the Wake Forest University Concert Choir in celebration of the Choir's 2014 tour of Ireland," said Locklair. "This approximately three-minute composition is a setting of Irish poet William Butler Yeats's well-known love poem originally entitled, 'Aedh Wishes for the Cloths of Heaven.' First published in 1899 as a part of his third volume of poetry, Yeats's expressive and provocative poem reflects through dream and reality his adoration toward the woman he loves."
The score will be published by Subito Music.
Recent Posts
May 22, 2020

May 20, 2020

May 19, 2020