Main Content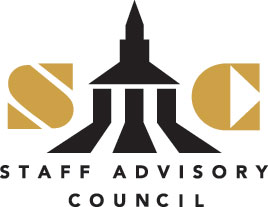 The Staff Advisory Council (SAC) is soliciting nominations for new members.  The SAC, formed in 2006 by President Hatch, is an advisory body tasked with strengthening communication between the staff and administration at Wake Forest University.
The deadline for nominations is 5 p.m. on March 24.
Nominations will be accepted online at http://apps.sac.wfu.edu/secure/nominations. Enter your WFU username and password to access the site.
Candidates may be nominated by another staff member or they may self-nominate.
Any staff member nominating another employee should inform their nominee of this intent and determine if that employee is interested in serving on the council.
Nominees must be full-time employees with one year of service and in good standing.
For more information on the SAC elections and for detailed nomination and election rules read the SAC By-Laws or contact a member of the Elections Committee: David Carlson at ext. 4161, Marc Jones at ext. 4255, Doug Patterson at ext. 2534 or Ted Johnson at ext. 4374.
For more information on the role of the SAC, visit the SAC website.
Sign up for the SAC newsletter for information on SAC meetings, announcements and news.
Recent Posts
September 18, 2020

September 18, 2020

September 17, 2020