Main Content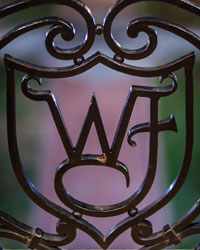 The Professional Development Center is offering several career development opportunities with approaching application deadlines. These programs were highlighted in the January 2014 Provost's Newsletter.
Career Group Coaching
Planning one's career can be empowering, yet daunting if the path is unclear. Career Group Coaching will help participants begin to envision and prepare for the next step of their careers. The group is limited to eight faculty and staff. Application deadline is February 14. Learn more about Career Group Coaching here.
Aspiring Leaders Program (ALP) Fall 2014
The ALP is a unique opportunity to develop a cohort of faculty and staff throughout the academic year. The program is geared towards faculty who may someday assume a leadership position (i.e. program director, center director or department chair), and staff with a minimum of five to seven years of professional experience who are new to leadership. Application deadline is March 7. Learn more about the Aspiring Leaders Program here.
Career Development for Women Leaders
The Office of Women in Medicine and Science's (OWIMS) Leadership & Mentoring Program sponsors the Career Development for Women Leaders (CDWL) Program. The CDWL program is modeled after national programs for women in academic health sciences, is eight days and spans nine months, from September through May. Application deadline is March 7. This is a fee-based program. Visit the Career Development for Women Leaders website for more information about the program.
Leadership Winston-Salem
Leadership Winston-Salem is a 25-year-old program that provides a select group of professionals with the opportunity to learn about community leadership. In addition to Wake Forest being a long-time supporter of Leadership Winston-Salem, this opportunity blends well with the community building aspects of our Strategic Plan, as leaders are immersed into several facets of the Winston-Salem community. Learn more about Leadership Winston-Salem here.
Recent Posts
June 5, 2020

June 4, 2020

June 3, 2020