Main Content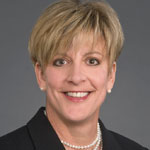 Lib Edwards, director of the Employee Assistance Program (EAP), will speak at the Feb. 25 meeting of the Staff Advisory Council (SAC). Open to all staff, the meeting is scheduled for 9:30 to 11 a.m. in Benson University Center, Room 401 C/D.
Edwards will discuss how the EAP, with its trained counselors, provides professional assessment, referral and follow up services for personal/emotional concerns on such matters as:
— Family and marital problems
— Emotional distress such as anxiety, grief and depression
— Alcohol and other drugs
— Stress at work or home
— Problems with children and teenagers
For more information about the Staff Advisory Council and to sign up for the SAC newsletter, visit http://sac.wfu.edu.
Wake Forest  is committed to assisting faculty and staff members with their wellness goals. There are several programs offered to benefit eligible faculty and staff members to help save time, reduce stress and stay healthy. Find out more on HR's Wellbeing and Work-Life website.
Recent Posts
May 22, 2020

May 20, 2020

May 19, 2020